Life's not passing any faster
My life won't last forever
All I have is now
The breath that I'm allowed.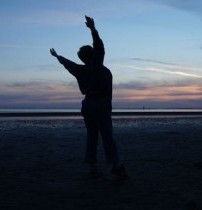 I get disoriented
Confuse the past and the future with the present
Love's still the open door
True love's worth working for
Chorus
I won't waste a single breath
or waste a day that I have left
The air I breathe is free
as winds of fate brought you to me
Love remains the key
Each day I pray… I won't waste.
Bridge
When I slow down I come around to see
What each breath means to me
Without you life would be… completely empty.